Decentralized Applications
In this article, you will learn decentralized applications (dApps) work and how users can interact with them.
Build dApps on IOTA Smart Contracts​
Decentralized applications (dApps) are computer applications that run on a decentralized computing system, like IOTA Smart Contracts.
IOTA Smart Contracts enable you to use your preferred programming language, set a fee model for users, incentives for validators, and committee structure.
There are some exciting aspects of dApps:
Architecture​
Decentralized applications consist of one or multiple Smart Contracts and a User Interface. The user interface is usually a Website, which interacts with the Smart Contracts.
Interacting With Smart Contracts​
There are two ways to interact with IOTA Smart Contracts:
You can configure your Wasp node's API URL, or use the public Wasp REST API.
Examples​
There are several different example applications deployed on the public test-net chain.
Fair Roulette​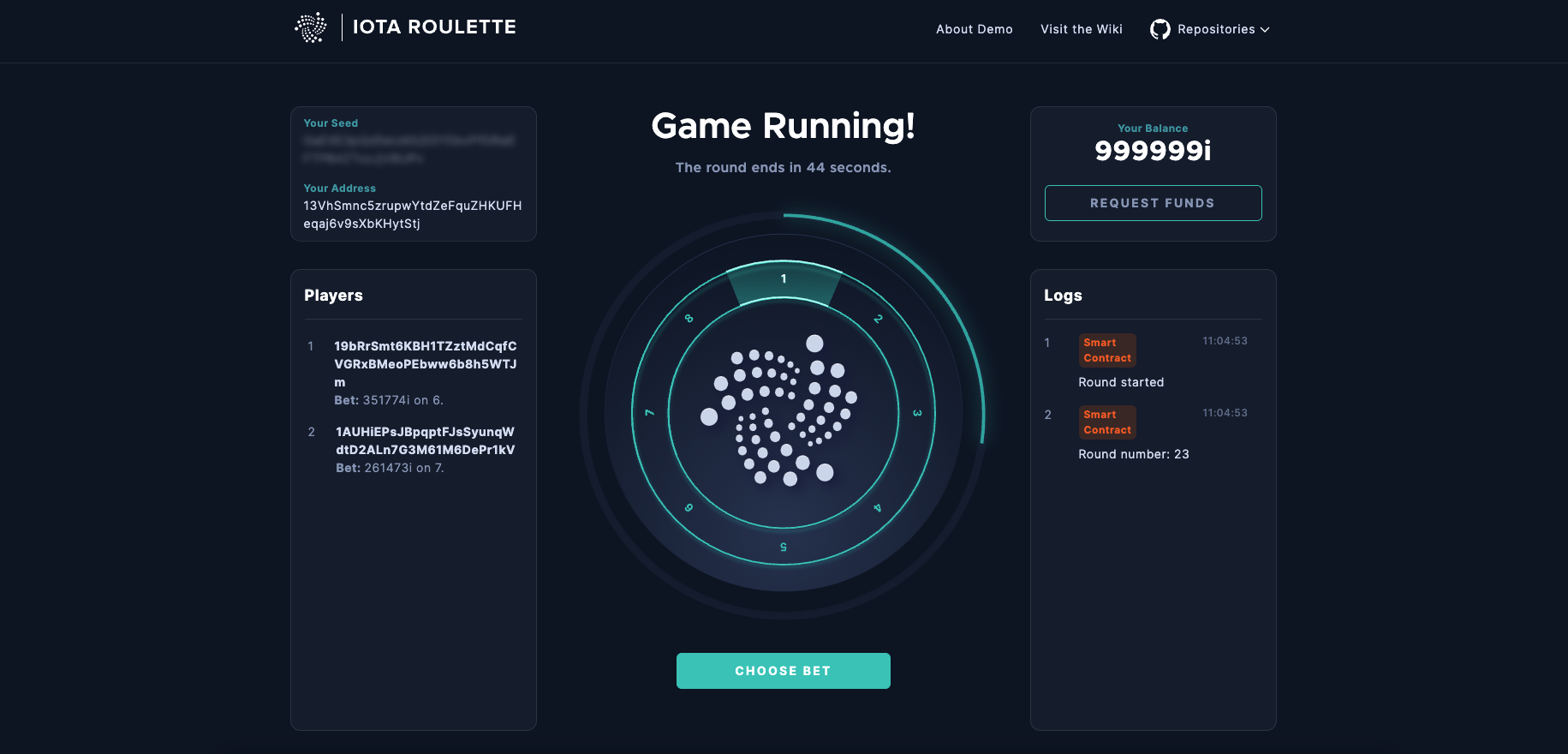 The Fair roulette example is a simple betting game in which players can bet on a number within a certain range.
More examples for Wasm Smart Contracts written in Rust and Go (TinyGo) can be found in the Wasp code repository.
---